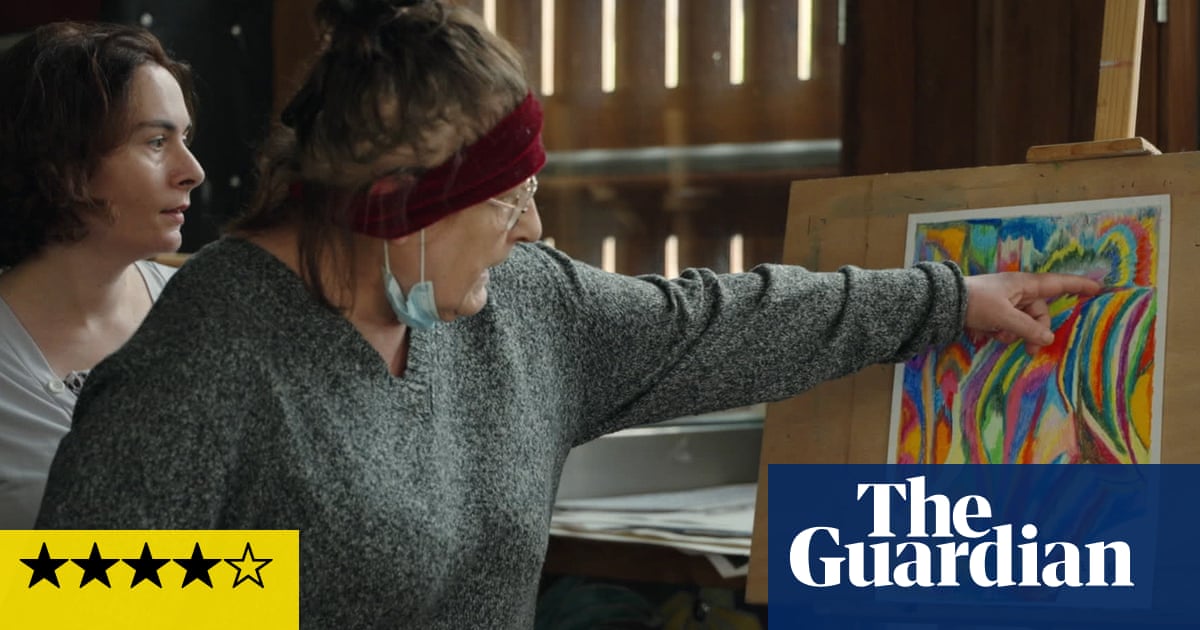 T
The Golden Bear, the top prize at the Berlin Film Festival, was justly awarded to Nicolas Philibert's exceptional film. Philibert, a 72-year-old French director and renowned documentarian, showcases a Parisian landmark only in existence for 13 years. The Adamant, a floating day-care center for individuals with mental disorders, is permanently docked on the Seine near the Charles de Gaulle bridge. The design of the center is a blend of Mississippi riverboat and art studio, featuring cleverly designed windows that let in ample natural light. The staff provides counseling and art therapy through various mediums such as music, painting, and literature. The center also hosts an annual film festival where patients get to choose the films. Additionally, there is a café and bar on the premises for visitors to enjoy.
The vessel's name, the Adamant, is interestingly old-fashioned, like calling it the Fighting Temeraire. But it's appropriate. Everyone involved is determined that the French state should protect this kind of respectful, collegiate approach which treats patients as human beings.
The film opens with an intriguing and captivating scene: a patient named François singing the 1979 pop song "La Bombe Humaine" by the French band Téléphone. Despite his strained and nervous appearance, his performance is passionate and brilliant. This can be seen as an example of "outsider art", a raw and genuine expression of emotion and talent that is somewhat obscured by his personal struggles, but also enriched and given significance by them. Later on, François expresses his gratitude to Philibert for the art-based therapies that helped him, but acknowledges that his medication played an even bigger role in preventing him from believing he was Jesus and potentially harming himself.
Other patients are given comparable therapies through drawing, painting and photography. One former patient even offers to host movement-based classes for the patients herself, although Philibert shows us that the staff, however forward-thinking, clearly feel a little cautious about this development. Another patient, a cinephile, talks eloquently about Jean Gabin and Lino Ventura and says of his fellow patients: "You have actors in here who don't know they're actors. It's not medical. They're actors without realising."
Philibert, a director, has displayed an interest in the philosopher Michel Foucault. As I watched this documentary, I couldn't help but wonder if Foucault's "ship of fools" from his History of Madness and his analysis of Sebastian Brant's poem from the 15th century, which Foucault famously reinterpreted as the main representation of pre-enlightenment madness, were somewhere in the back of his mind. This concept portrays madness as a Platonically satirical idea of individuals being able to roam and float freely before the rational era of strict monitoring and confinement deemed it necessary to study and control them.
The Adamant is quite unique: a non-vessel for non-idiots. Its floating, albeit anchored, status indicates that it exists outside the conventional structures and establishments of psychiatry. Its patients are daily attendees; after their sessions, they go back to their homes and temporary residences. They are treated as students, although, as François mentions, it is the unseen realm of medication that enables this. However, there is a calm and cheerful atmosphere of liberation and potential aboard the Adamant, and the film showcases immense compassion, empathy, and human inquisitiveness.
Source: theguardian.com